DESIGN YOUR OWN WEBSITE WITH DRAG N DROP
Create your own website without any computer programming
Calco UK is proud to announce our new U Build IT service. What makes this system different from all the others is the ease with which you can create a brand new website or create stunning templates for Content Managment Systems such as Wordpress and Joomla.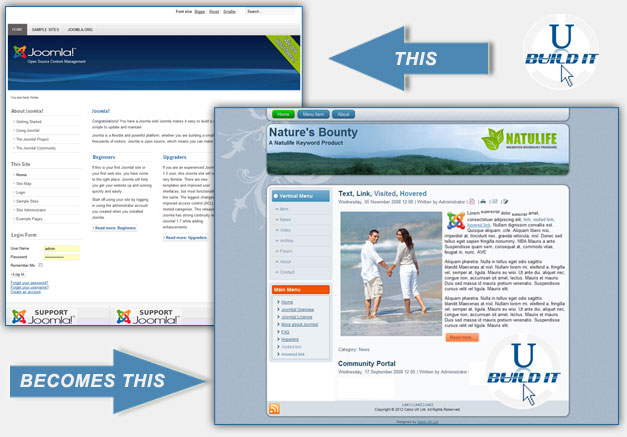 How it works
Make an appointment to come to the studio bringing your photos and text with you. A Memory Stick is a good method.
Sit down with an expert to answer any questions and show you how the software works. If you prefer to tell us what you want and have us operate the software - thats fine too - its the same price either way.
Decide whether you want a website or a set of blank templates for a Content Management System and click.
Choose from a selection of block layouts where each of the key elements will be and click.
Imagine how the blocks will look and click - or choose from pre-configured palettes. There is even an inspire me button that picks a design element at random choosing colours from within your colour palette.
When you are happy with the result you can Save your website to the web or ... Export your templates ready to use in your favourite CMS
If at any time you need help, we are right there to assist in any way possible.
... your new website is just a click away!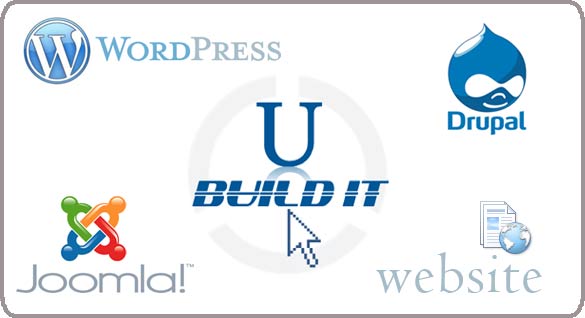 SUPPORTED CONTENT MANAGEMENT SYSTEMS (CMS)
Supported
Full HTML Website (164 designs in 24 categories)
Applications are updated regularly - also check your control panel fior new versions
WordPress Blog or WordPress Website
Joomla CMS
Drupal
partial**
Blogger
.NET Nuke
build only*
ASP .NET Application
build only*
Code Charge Studio
build only*
partial** means we know what we are doing with these CMS and can install your templates. However with new versions there may be a learning curve when its comes to the more advanced aspects of the system.
build only* means we dont support the finished work as applications. This is because .NET and ASP code are not areas in which we specialise. SO .. while we ARE happy to produce basic website frameworks in this medium, we cannot assist you with the day to day management of these systems.
Updated for March 2012 Promotion
FEATURED OUTPUTS
Choose from pre-made sites
Wordpress Templates (full suite)
Joomla Templates
Drupal Templates
Dot NET Nuke Templates
Blogger Layouts
ASP Application
CodeCharge Studio Output
Use our 99 pack to host your creation now with over 60 applications installed with just 1 click including:-
- Drupal V6.22
- Drupal 7 V7.4
- WordPress V3.2.1
- Website Search V1.6
- Crafty Syntax Live V3.1.2
- CMS Made Simple V1.9.4.2
- Elgg V1.7.10
- Geeklog Weblog V1.8.0
- MediaWiki V1.17.0
- phpBB3 Forum V3.0.9
- AWStats Statistics V7.0
- Roundcube Webmail V0.5.3
- SugarCRM V6.2.1
- Typo3 V4.5.3
- Tracewatch V0.353