On Page SEO and Off Page SEM :
You can completely control the content and layout of your website and so optimizing the pages is within your complete control so long as you follow Google's SEO Guidelines. However we now come to something LESS under your control, i.e. what other people say about your website and how they link to your website. Its important to realise that the majority of Google's decision on which of two similar websites, both with great content and good SEO should be listed higher in their SERPS is based on how many and the quality of the INCOMING LINKS.
A while back someone had the thought; why not create by own BACKLINKS, that way I can control the content of them and where to point on my website(s).
Lots of QUALITY backlinks = high position in Google

The three panels above represent just 12 of the basic forms of marketing that can be applied to your website. There are many more tecniques and strategies, but to keep things "simple" we have listed the easy SEM methods anyone can apply to increase traffic to their website. Click any of the panels to find out more about good website content, How to get quality links or how to get a facebook business page or make a fan page on facebook.
Jargon overload
Calco understands that SEM is complex and diverse to the novice, however if you only want SEM applied to your website - call us on 01599 534964 and we will just do it for you. Pricing from 149 pounds.
SEM is the "other stuff"
If you just want a popular website with good on-line marketing call us on 01599 534964.
Prices start at 149 pounds.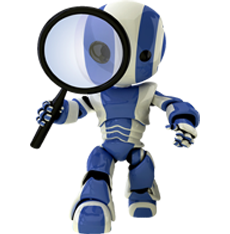 Current Strategies
Many SEM strategies are old and dont work any more, largely because everyone is doing them or Google has cottoned on to a sneaky way to improve rank.
All Calco SEM strategies are checked regularly to ensure the most current software and most recent stategies are employed. Getting sandboxed by Google for shady SEM tactics is no laughing matter!