To SUBSCRIBE to our monthly newsletter Simply enter your email in the box on the right panel >>
To UN-SUBSCRIBE to our monthly newsletter ...
Click the link at the bottom of every Newsletter Email that says ... UN-SUBSCRIBE.
Problems?
Contact Calco at :- sales@calcouk.com .. or .. Telephone : 01599 534964
Our newsletter regular features include :-
New Web Technologies (before most of the general public find out)
Industry Trends
Tips on Maximising your Web Assets (SEO and SEM)
New Calco Products
Discount Deals
Social Networks Updates
Cost Effective Advertising
... and much more!
Tap in your email
to receive the monthly newsletter ..
OR use your mobile phone to register below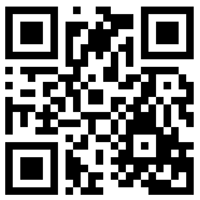 Register for Calco Newsletter zap the code above!