What is SMM or Social Media Marketing:
Using a Social Media service like Facebook or Twitter for the purpose of broadcasting information about yourself or your business is called Social Media Broadcasting or just Advertising. "SOCIAL MEDIA MARKETING" is where you analyse or re-appraise the feedback and data you glean from your activities on Social Media sites to influence the content and focus of your subsequent Tweets and Posts.
Marketing is therefore cyclical and dynamic. Although some aspects are constant many are not and can change with alarming rapidity. You therefore need all the help you can get to filter or aggregate the information you need to make INFORMED MARKETING DECISIONS
Its no longer free ... Here are some of the better services
Social Media Management Applications and Services
Social Oomph - Management Tools
Basic layout - gets job done.
$17.97 per 2 weeks unlimited accounts. Decent Free version+Pro Trial
"Boost your social media productivity! Twitter, Facebook (profiles, pages, and groups), LinkedIn (profiles, groups, and company pages), RSS feeds, blogs, Plurk, and App.net! Easily schedule updates, find quality people to follow, and monitor social media activity!"

Buffer
Schedules Updates
STARTS at $10/month for the 'Awesome' account (Unlimited posts to 12 assets - 2 team members)
"Buffer makes it easy to share great pictures, videos and links with your friends and followers across your social networks. Buffer lets you quickly share content to Facebook, Twitter, LinkedIn and App.net on your computer or mobile phone."

Hootsuite
Industry Standard for smaller businesses - basic pack : FREE (no advanced scheduling)
PRO STARTS at £6.91 a month. with add on packs which cost more and add up.
Included is 50 social profiles, 1 analytics report and 1 team member.
All the good stuff you need .. but at a price.

AND THE REST ...
FB Virtual Assistant
Starts at $77 one-off lifetime payment
Focus on groups - auto find, auto sign-up
Scheduling.
Tweepi
start at $7.49 per month / $14.99
Cleans Up Your Social Profiles
Find out who to follow, who not to follow / unfollow

Commun.it
engage with influencers
From $30 ...

Manage Flitter (Twitter only)
Spot fake accounts - segment data
From $12 - $49
Market Me Suite
$15 per month for the pro plan or $153/annum (100 scheduled messages)
Complete Social Media Marketing Tool
*Free version limited to one account and a couple of scheduled messages.
TweetDeck
Twitter management Tool
Used to do Facebook but now twitter only
Raven Tools
$99 /month (4 users)
Complete Social Marketing Package & SEO
Twitter, Facebook and YouTube
built in CRM and task management
Social Sprout
$99 /month/user (Premium)
comprehensive SMM platform - great sceduling
Twitter, Facebook, Linked In and YouTube
built in task management and clean-up
Sendible
£25 per month (for 40 services) - also a £9.99 Solo Plan with up to 8 services
Works with all major Social Media websites (Flickr,Instagram,Foursquare,Wordpress et al)
See complete list
DO IT ALL FOR YOU SERVICES
http://retortal.com (white label)
Will post a couple of tweets and a fb post per day.
£20 / £70 / £126 per month.
OTHERS
Social Bro (Twitter only)
Target & Engage with the right people
Engage with the right people
Works with HootSuite

Social Motus
Social Media Analytics and Tracking Tools
Updated January 2014
Calco understands that SEM is complex and diverse to the novice, however if you only want SMM applied to your website - call us on 01599 534964 and we will just do it for you. Pricing from 99 pounds per month.
SMM is the "juice"
If you just want a popular website with good on-line marketing call us on 01599 534964.
Prices start at 99 pounds per month.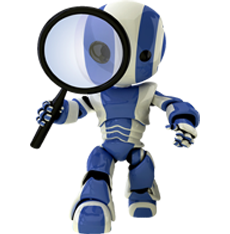 Current Strategies
Many SMM strategies are old and dont work any more, largely because everyone is doing them or Google has cottoned on to a sneaky way to improve rank.
All Calco SMM strategies are checked regularly to ensure the most current software and most recent stategies are employed. Getting sandboxed or demoted to page 6 by Google for shady SEO / SEM / SMM tactics is no laughing matter!