Cookie Law and Cookie Audits : May 26th 2012
WHAT IS THE COOKIE LAW? (briefly and in non-legal terms) **
Despite the reality of most cookies being both anonymous and innocuous, the law dictates that
1. EVERY site owner in the EU must henceforth have a simple method on their website of allowing a visitor (user) to decide whether they want to use the website with cookies switched on.
2. Users must be able to see a list of ALL cookies used on the website and their EXACT purpose.
HOW CAN I COMPLY?
Calco UK can audit your website, define a list of cookies used and provide a cost effective method whereby users can visit the site and decide if they wish to proceed with cookies or otherwise.
The cost of this work depends on how many cookies you use and how many pages you have on your website.
Typical prices :-

99 pounds for 1 page with basic HTML
125 pounds for up to 5 pages basic HTML
365 pounds average audit + fix
POA for larger sites .. call 0845 257 9460 now to discuss
The Solution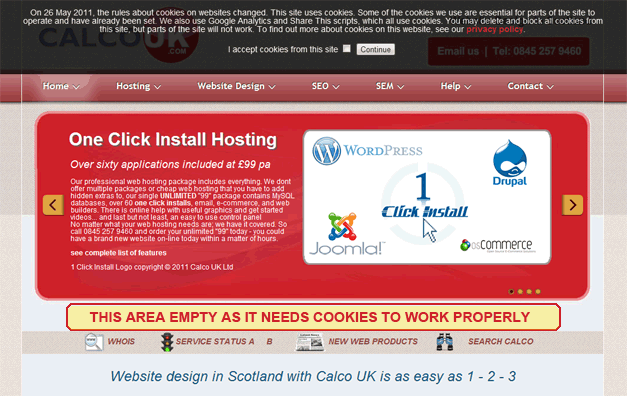 Figure 1. Cookie option. The Black box at the top offers the user the choice of continuing or not. Cookies are currently off so the social media options cant be seen (they would be in the space where the yellow box at the botom currently resides) and Google Analytics can't count page visits.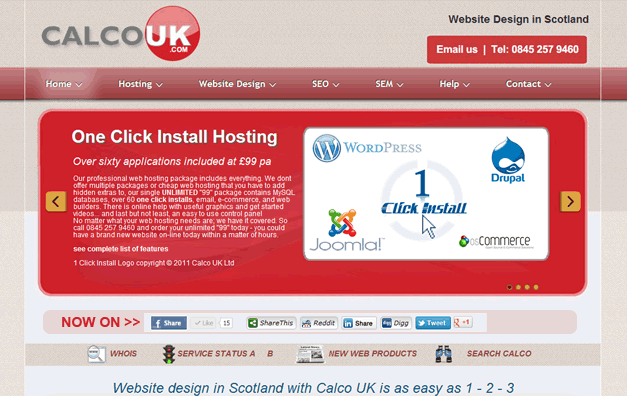 Figure 2. The user ticked the box and agreed. Cookies are now switched ON and the black box is gone. Users can see all the social media options and the website owner can use Google Analytics legally again.
LINKS TO CALCO COOKIE LAW PAGES:
WHAT ARE COOKIES?
Cookies are very small files stored on YOUR computer that contain a few bits of data that can be used to ENHANCE your browsing experience.
ARE ALL COOKIES THE SAME?
No .. they fall into various groups defined by purpose here are some examples :-
SHOPPING BASKET : tracks the goods stored in your basket during a visit to a shopping website for checkout purposes
SESSION IDs : Helps a website track authorised log-ins and other required parameters
GOOGLE STATS : tracks visits to a website so that the owner knows which pages are popular and which are not
SOCIAL MEDIA : Stores information about Facebook and other social media websites
ADVERTISING COOKIES : (Some) store information about your browsing habits and which products you like
The above list should demonstrate that some cookies are virtually harmless while others are somewhat invasive. In fact some websites will NOT FUNCTION without cookies while others simply place cookies on your computer to garner commissions from advertising agencies and marketing consultancies.
WHAT COOKIES DO CALCO UK USE?
We use Google Analytics (for us) and Share This Social Media Buttons (for you)
You can see our compliancy listing : Calco UK Cookie List and Terms of Use
CALL 0845 257 9460 OPTION 8 FOR MORE INFORMATION NOW!
WHAT THE LAW SAYS
** Waiver - The following is how we understand the new "Cookie" law. It is NOT meant as legal advice and should not be used as such. Full details can be found at ICO, the Information Commissioners Office. If in any doubt; consult a specialist lawyer.
The EU Cookie Law is a piece of legislation applicable in ALL EU countries which comes into effect on May 26 2012
All websites connecting to all web devices will henceforth be required to state if the website will use cookies and explicitly declare what the cookies are called and for what purpose they are used. Further the user must be given the option of agreeing explicitly to have cookies used and stored on their device OR cookies retrieved FROM their device.
The fine for a serious breach of the law is 500,000 pounds (GBP)
CALL 0845 257 9460 OPTION 8
FOR MORE INFORMATION NOW!