Fake RENEWALS for DOMAIN NAMES are being sent directley to the owners' mailboxes. They are not sent by Calco UK Ltd and you should delete them or report as spam.
They look like these examples :-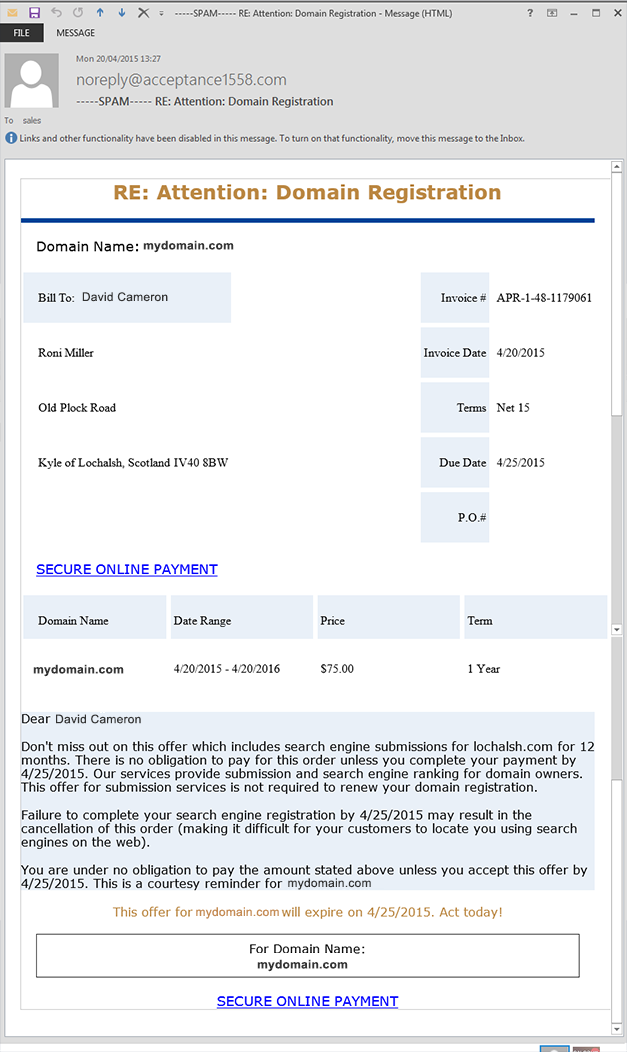 OR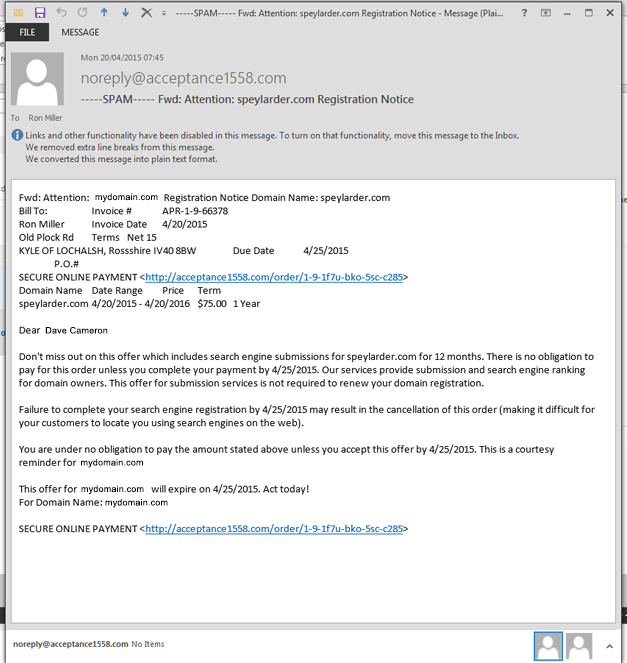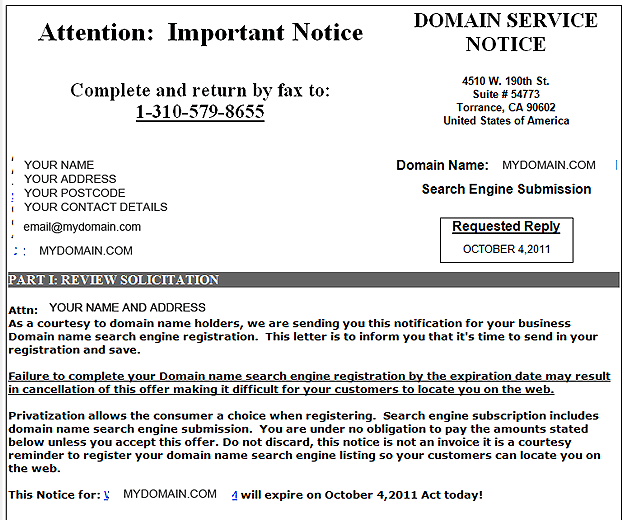 You can click the above notice to see the full extract (opens in new window)
The notice below is a June 9th 2014 version ...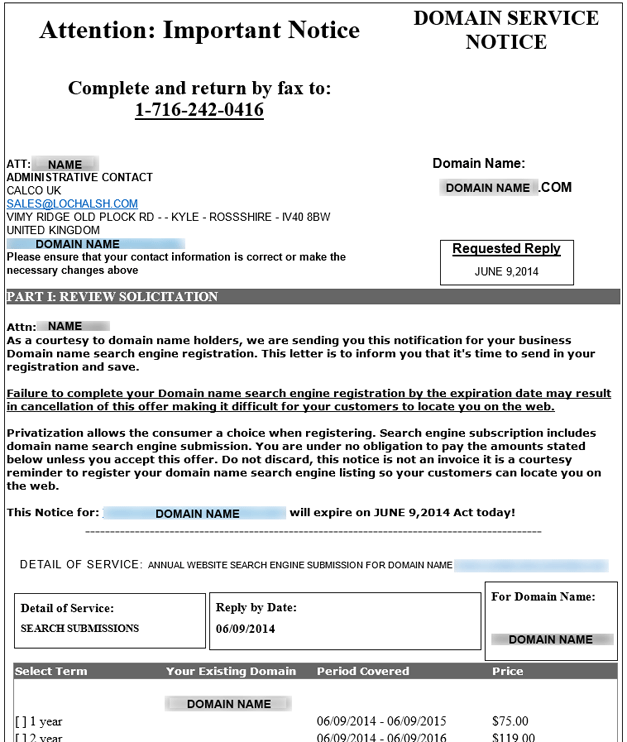 Domain Renewal Scams
Call 0845 257 9460 if you need any advice on this and other scams.
We are here to help!